We joined hands with Dell Technologies to launch 'Project Kaushal'. The project's mission is to provide transformative, personal and skill-based education through the optimum use of technology to the marginalized and disadvantaged thereby enhancing employability and self-reliance.
Project Approach
The project aims to address all the three target groups and all the three critical needs in order to ensure a multipronged approach to the achieve the vision of developing a B-School for the marginalized:
Children
For providing early orientation to futuristic courses and enable skill training readiness.
Youth
For providing employability skills in IT and ITES Sector.
Community
For laying a foundation to advanced training by bridging the digital divide through access to digital literacy courses.
Project Components
'Project Kaushal' will be implemented in a phased manner, focusing on the following components:
Orientation courses for children
The courses have been developed in order to map the children's aptitude and interest in these areas and identify the exceptionally talented ones and prepare a roadmap for the advanced training programs for the identified ones. The courses include Coding, Robotics, Artificial Intelligence, Data Analytics and Smart processes.
Digital literacy for community
Even within Delhi and NCR, there are geographical areas which are extremely cut off from the main areas and exhibit a huge digital gap. A 20-hour basic digital literacy course is being offered to such neo literates with no prior exposure to IT training.
Skill training for youth
The skills training courses are being run in partnership with likeminded NGOs close to the opportunities of placements in relevant sectors. Courses offered presently include Data Entry, Tally, Digital Marketing, Showroom Operations and Retail Management, Logistics Management and BPO Voice.
Project Activities
2500
children in the age group of 12 -18 years will get training on futuristic courses such as artificial intelligence, coding, robotics, data analytics, smart processes
200
children with exceptional aptitude will get mentored in specialised fields
1500
learners in digital literacy will get trained out of which atleast 700 will be girls and women of the project area
2000
marginalised youth belonging to marginalized sections of the society will get quality skill training in 12 months through optimum use of technology
2400
(approx) students and community members who are underrepresented and unprepared will find employment
Stories from the field
A step closer to his dream
Jai Kumar is a 16 year old multitalented boy, who lives in JJ Colony of Bawana, North West Delhi with his family. His father is a labourer and mother a House wife. His elder brother supports the family too along...
Learning is the real earning
Bhola Ram, who is 50 years old, works as the area manager for Bikaner Confectionary. His family consists of his wife, who is a homemaker, his two sons and a daughter who are in school and he leads a comfortable...
Bridging her digital divide
Priya, a passionate Anganwadi Worker (Courtyard Shelter) who lives with her joint family at Kirari, Delhi. She is a diligent worker who believes in self-learning and development to keep herself motivated and updated to stay in the competition. She has...
Project Activities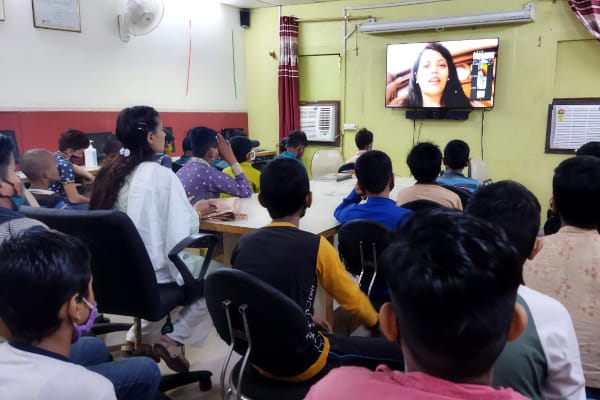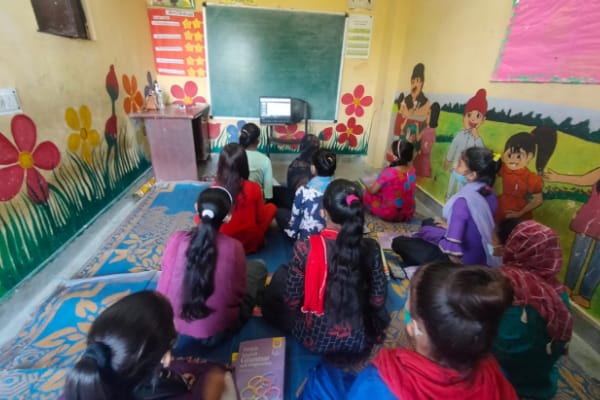 Project Partners